Efficient operation, tacit cooperation, elite team, unlimited vitality! ——Zhengheng shares foundry factory team building activities
On October 27, 2021, Zhengheng Foundry Co., Ltd. organized an outreach training activity for technology and grassroots management teams. The event promoted communication between teams, effectively strengthened the awareness of cooperation among elite teammates, enhanced the tacit understanding and cohesion of the entire team, and laid the foundation for efficient and tacit cooperation in subsequent work.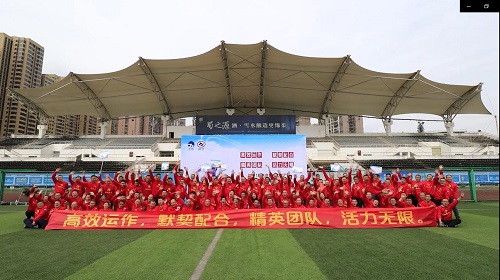 Before the expansion began, the factory director Lei gave an opening speech. He first expressed his gratitude to the factory's technicians, technical managers and grassroots managers. In this stage of striving for Zhengheng's goals, he has made great efforts to overcome many problems. Difficulties, achieve goals. Fully practice the corporate spirit of unity, fighting forward, courageously, and courageous work, mission must be achieved! I hope everyone will improve themselves and enhance teamwork and coordination ability in this relaxing and joyful development activity, so that in the future work, everyone can make a better performance and promote the faster development of the enterprise!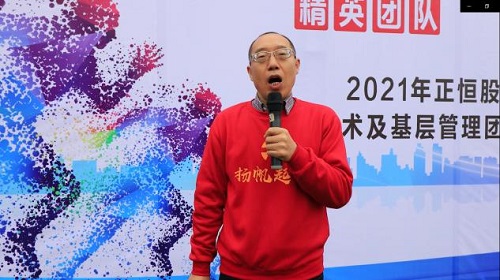 During the activity, the expansion coach first introduced the precautions and requirements of the expansion training. Through a series of warm-up activities, the team atmosphere was created and the foundation of mutual trust was established.
All the staff were divided into several groups, and each group selected the captain, created the slogan, team name and had its own unique temperament, and displayed the team slogan. The next four teams competed in expansion activities such as joint force ball passing, acupressure board paving, team passing relay, and rushing the ball over obstacles.
Through outreach activities, the purpose is to strengthen effective team communication, promote teamwork, cultivate a team spirit of unity, close cooperation, and overcome difficulties; actively cultivate everyone's ability to plan, organize, and coordinate, and enhance mutual trust and understanding between team members; Thanks to the innovative thinking of the team, in the fierce competition, the strengths of the several groups are equal, and each has its own merits.
The strength is irrelevant, and finally three teams stand out! Mr. Lei awarded awards to the three teams!
The activity ended in a relaxed and pleasant atmosphere. Through this activity, the team's sense of belonging and mission was strengthened, and the awareness of active thinking was cultivated. Contribute to corporate development.
---
Post time: Dec-16-2021
---
Next:
Chengdu Zhengheng Power continues to expand cooperation with Marshall Engine Company of the United States
---