Zhengheng Power has entered the field of large displacement to provide engine cylinder blocks for large displacement motorcycles. The application of new cylinder bore plasma spraying technology greatly reduces engine weight and fuel consumption, reduces engine friction, and improves engine performance.
Visit the exhibition on the morning of the 17th,
Watching new cars, watching activities in the afternoon on the 17th,
Cloud Interaction takes you directly to the scene of Chongqing Motor Expo
Direct search for Douyin number: CDZHDL Scan the QR code to follow Zhengheng Power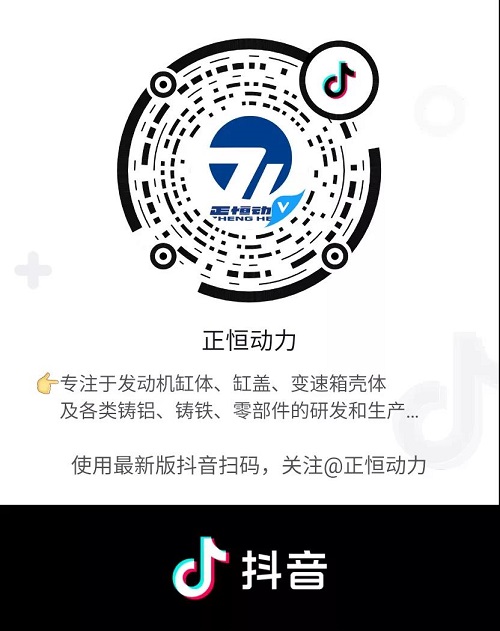 From September 17th to 20th, 2021, the 19th China International Motorcycle Expo will be grandly opened at Chongqing (Yuelai) International Expo Center! There are not only exhibitions on the entire motorcycle industry chain and related industries, but also electric motorcycle development trends and foreign investment forums, various large-scale events, 4 days and 3 nights grand performances and city-wide joint cultural tourism activities, which fully demonstrate China's motorcycle industry Development and cultural atmosphere!
The China Motor Expo has an exhibition area of over 150,000 square meters, over 1,000 brands of complete vehicles and clothing equipment, 3 carnival nights with fists and shouts, new exhibitions in 6 halls, and the fashionable style of the fashion show. And all kinds of exciting events and events, welcome the knights from all over the world to go home.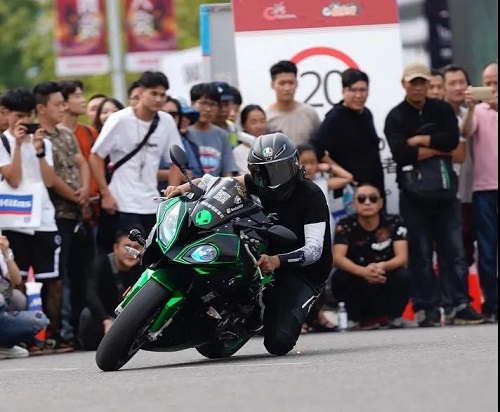 This exhibition brings together vehicles, parts, and apparel culture from more than ten countries and regions including China, the United States, Italy, Germany, France, Japan, the United Kingdom, Spain, South Korea, and Taiwan. Supplies companies participated in the exhibition. More than 70 vehicle brands from around the world have gathered, and more than 1,000 models of vehicles have been exhibited. Among them, more than 50 models of new vehicles were first released in the country and even globally, and more than 1,000 exhibitors were exhibited.
While demonstrating new motorcycle products, the latest cutting-edge technologies and development trends to the public, China Motor Expo will set up professional cross-country, skills, and test driving experiences on more than 30,000 square meters of outdoor venues based on the hardware conditions of world-class venues. Facilities, open up special interactive experience areas such as "CIMA Night", "920 Labor Rider's Day", "CIMAMotor C-turn Road", "CIMAMotor Owner's Self-sale Area", "Motorcycle Stunt Contest", etc., to increase the audience's viewing and participation , To create an experiential motorcycle exhibition.
In addition, professional tourism service organizations from well-known foreign motorcycle riding regions will be invited to participate in the exhibition, and will effectively interact with more than 700 motorcycle clubs on the exhibition site, and provide tens of thousands of motorcycle riders and enthusiasts with more foreign countries with guaranteed quality. Riding options show the world the vigorous vitality of Chinese motorcycle enthusiasts.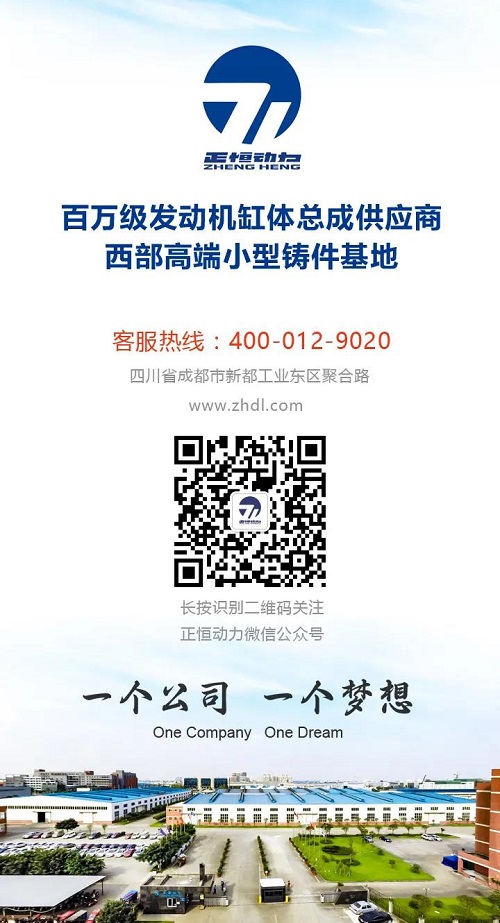 ---
Post time: Dec-14-2021
---
---