As a professional R & D manufacturer of engine cylinder block, Chengdu Zhengheng Power Co., Ltd. not only takes mass production and supporting of engine cylinder block as its main business, but also undertakes the development of R & D new engine projects and small batch and multi variety product projects of main engine factory, so as to meet the requirements of fast and high precision in the market, It is urgent to build an efficient flexible manufacturing system. After nearly half a year of preparation, let's witness the edge of the sword.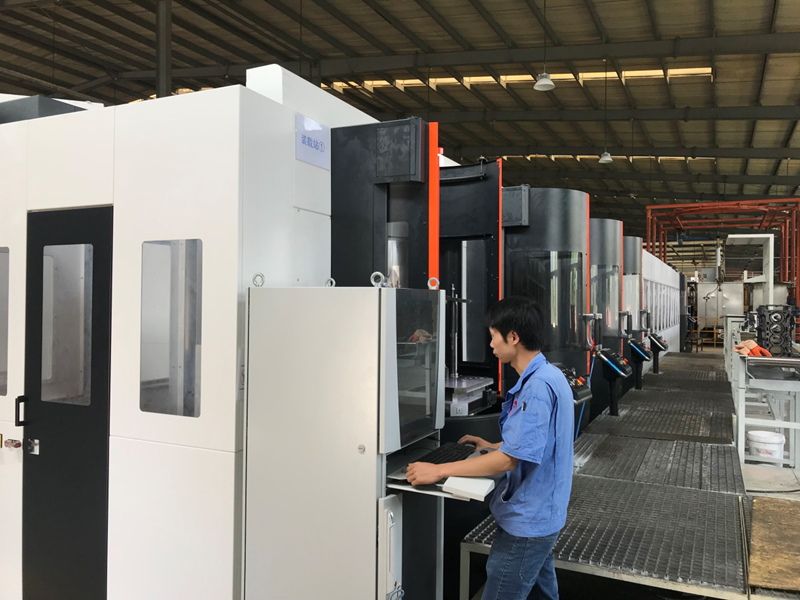 The whole flexible manufacturing unit is centrally controlled by an independent central control system. The whole line is composed of 4 Mazak horizontal machining centers, 1 automatic logistics transmission line, 1 single-layer pallet warehouse, 18 working pallet stations, 5 loading and unloading stations, 1 set of safety fence and other auxiliary facilities. It is very compact and makes full use of space.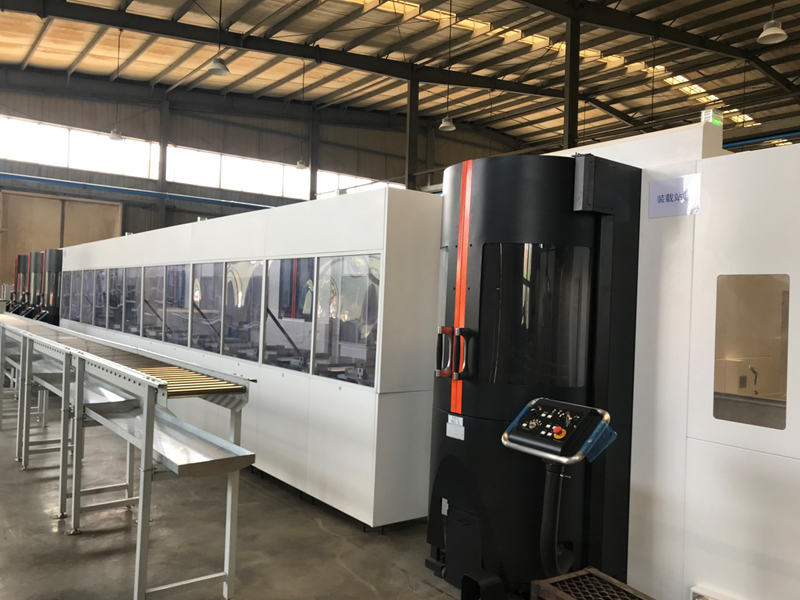 Mazak high performance horizontal machining center greatly improves the machining efficiency by adopting high-speed spindle technology, high-speed feed technology, high-speed tool change technology, high-speed CNC system technology and other high-end technologies. How high is it? The standard spindle speed is 10000 rpm, the tool change is 1.8 seconds, the indexing head rotates 1.9 seconds / 90 degrees, the pallet exchange is 9 seconds, and the working time and intermediate time are excellent. Do you have any?
Fast speed is not enough. Through FEM finite element analysis and design, ensure no vibration during high-speed operation, adopt cylindrical roller high rigid guide rail to ensure high precision, and adopt pin cone positioning for tray and indexing table to improve the positioning reference during exchange.
Fast and accurate enough, the intelligent age also requires more intelligence! The new generation CNC system smooth g 800MHz, with dual CPUs, takes the lead in data processing capacity and operation control performance. It takes the lead in adopting PC and CNC seamless integration technology, broadband two-way communication, intelligence and informatization, and the production line realizes Internet real-time monitoring.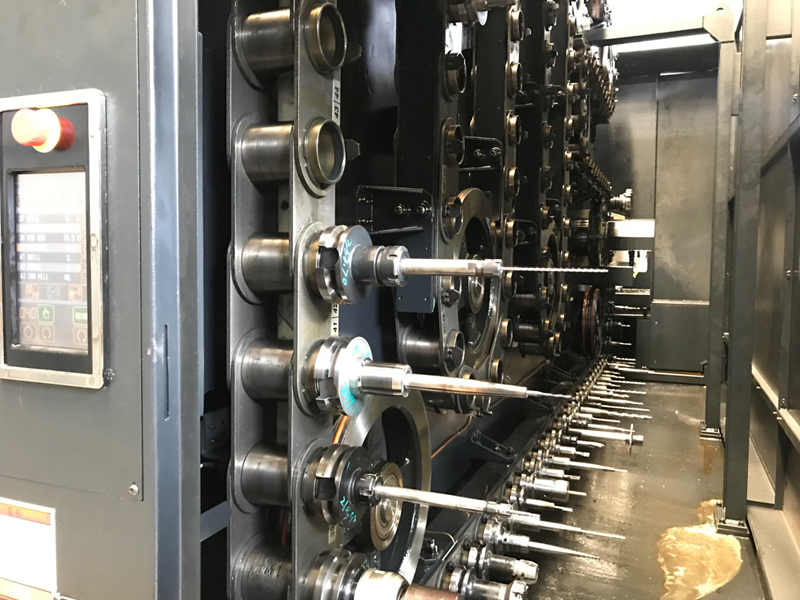 As the old saying goes, you are proficient in all kinds of weapons. There are 4 machining centers in the flexible manufacturing unit, each tool magazine is equipped with 160 tools, and the maximum tool is 800mm, which can complete all machining processes of an engine cylinder block.
The completion and operation of the flexible manufacturing unit is of great significance for Zhengheng power to undertake R & D engine cylinder project orders, small batch and multi variety product orders, and broaden the processing business of non cylinder castings.
---
Post time: Sep-08-2021
---
Next:
Warm congratulations to Zhengheng for successfully passing the certification audit of "intellectual property standard implementation"
---