Exhibition invitation丨Zhengheng Power invites you to meet at 2023 AUTOMOTIVE WORLD Nagoya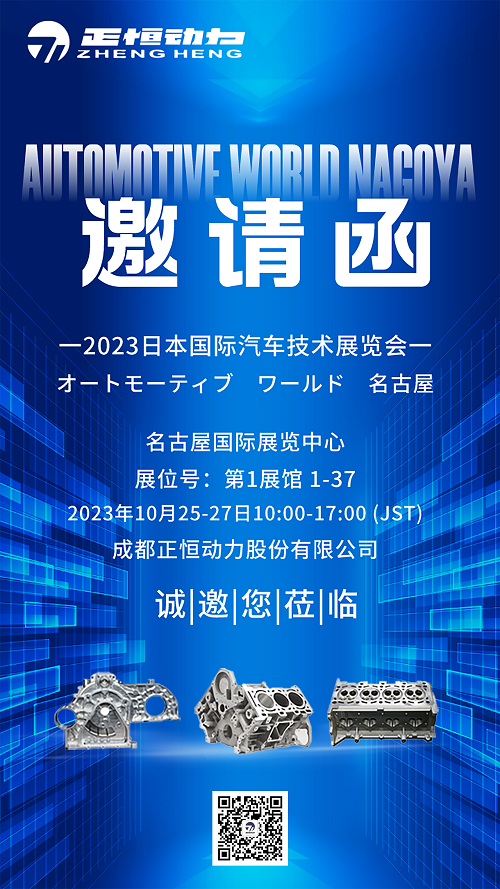 The 2023 Japan International Automotive Technology Exhibition AUTOMOTIVE WORLD Nagoya will be held in Nagoya, Japan from October 25th to 27th, 2023!

AUTOMOTIVE WORLD Nagoya is Japan's leading automotive industry technology exhibition. It brings together a wide range of advanced automotive technologies such as automotive electronics, EV/HV/FCV, autonomous driving, lightweighting, and parts processing technology.
AUTOMOTIVE WORLD Nagoya is held in Nagoya, the center of Japan's automotive industry. Nagoya is the capital of Aichi Prefecture in central Japan. It has the largest automobile industry cluster in Japan. Many world-leading and well-known companies such as Toyota and Denso have their headquarters and factories in the Nagoya area.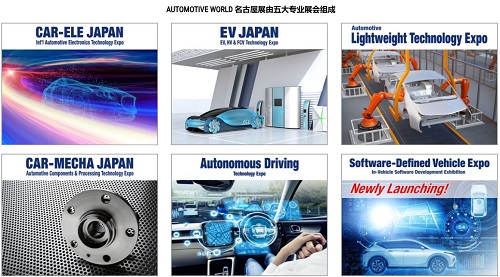 Dear Customer:
Hello!
Thank you very much for your long-term support and trust in Zhengheng Dynamics. We sincerely invite you to visit the 2023 Japan International Automotive Technology Exhibition.
Zhengheng Power booth number: Hall 1 1-37.
We hope that through this opportunity we can discuss and communicate together so that we can have more in-depth cooperation and jointly develop and occupy the market. Zhengheng Dynamics sincerely invites you to participate, we would be honored!
Best wishes to Shang Qi!
01
Exhibition name
オートモーティブ ワールド Nagoya
2023 Japan International Automotive Technology Exhibition
AUTOMOTIVE WORLD Nagoya
02
Exhibition time
October 25, 2023 (water) ~ 27 (gold) 10:00 ~ 17:00
October 25-27, 2023 10:00-17:00 (JST)
03
Exhibition location/exhibit site/
ポートメッセなごや
Nagoya International Exhibition CenterPort Messe Nagoya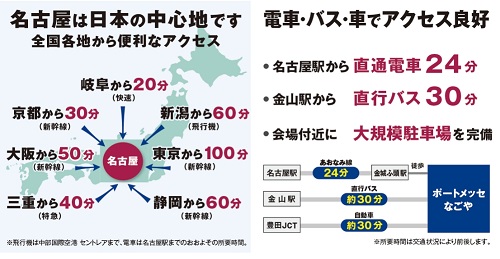 05
Booth number/
Exhibition Hall 1 1-37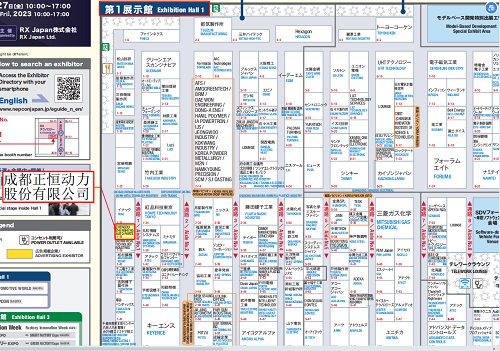 06
Contact us/
Company: Chengdu Zhengheng Power Co., Ltd.
01 Website: http://www.zhdl.com/
02 Email: jonathan@zhdl.com
03Tel: 400-012-9020
---
Post time: Oct-20-2023
---
Next:
---